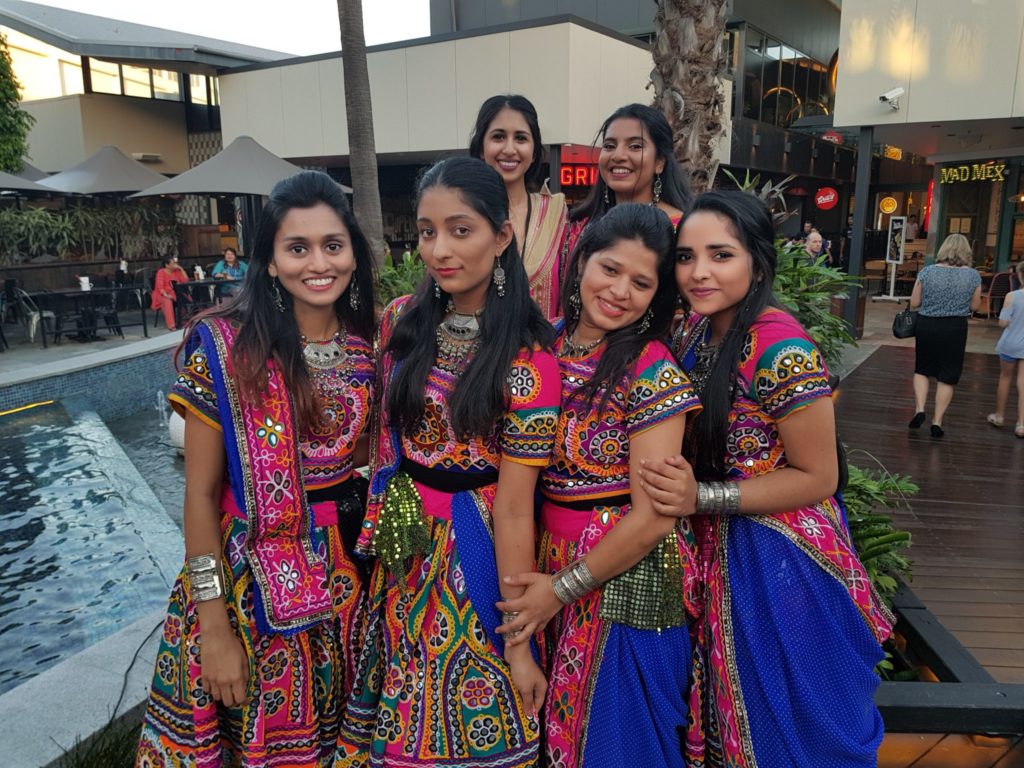 Bollywood Dhamaka is a Brisbane based dance group dedicated purely to the art of Bollywood, Traditional, Folk and Classical dances. They are one of the very well known Dance institutes in Queensland and we are thrilled to have them join us at Tara Festival!
See them perform Bollywood Dance hits in colourful and lively Dance Performances.
Get involved with their Bollywood Dance Workshops, where you can learn some popular Bollywood moves on the latest Bollywood numbers by a trained Bollywood Choreographer.
And here is your chance to apply the secret magic of henna designing and application, with Henna Tattooing Art Application. The art of Henna traverses many cultures and has survived as a living artform for thousands of years.
Bollywood Dancing Workshops
Saturday
2.30pm 1 x 20 Min Workshop (for Adults)
3.00pm 1 x 20 Min Workshop (for Kids)
Sunday
10.30am 1 x 20 Min Workshop (for Kids)
11.00am 1 x 20 Min Workshop (for Adults)
Henna Times
Saturday 10am – 12noon and 2pm – 4pm
Sunday 10am – 11.30am and 12noon – 1.30pm
Share This
Share this page with your friends and family on social media: