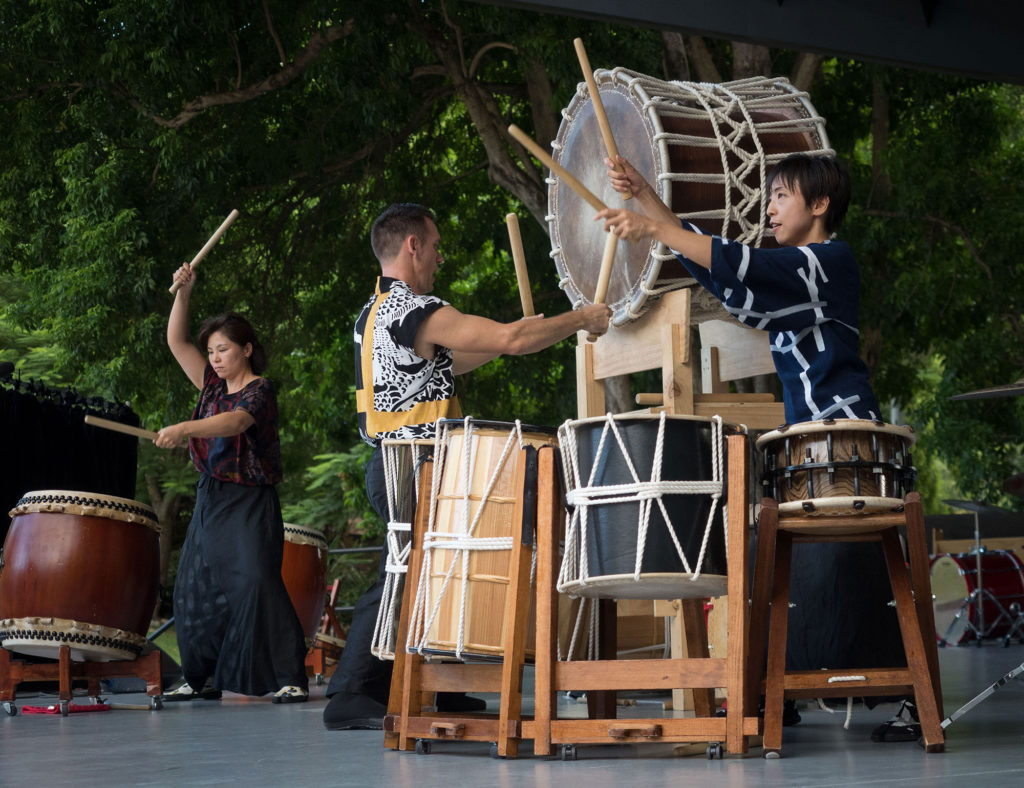 See Tokoton, a Taiko (drum) group perform the rhythmic, organic, fluid and energetic Japanese art form of "Wadaiko" Japanese drumming.
All members of Tokoton have trained under professional and distinguished Japanese taiko masters based both in Japan and Australia.
The groups name Tokoton not only sounds like beating a drum, but also in the Japanese language Tokoton means putting a hundred percent towards something. That really is the group's motto, to put in all the effort and energy they have through a combination movement and rhythm, modern and traditional, showing how an instrument that was developed over 2,000 years ago can still connect and inspire audiences today.
Session Times
| Details | Time |
| --- | --- |
| Japanese Drummers | 10.30- 10.45am Saturday |
| Japanese Drummers | 3.00 - 3.30pm Saturday |
| Japanese Drummers | 11.00 - 11.15am Sunday |
| Japanese Drummers | 1.30 - 2.00pm Sunday |
Share This
Share this page with your friends and family on social media: