Roll Up…Roll Up…The Rooftop Express Wild West Arena Spectacular to headline at the Tara Festival Of Culture & Camel Races 2022.
After runaway success around Australia the Rooftop Show is bringing the Heroes of the Outback to Tara with its show, The Heroes of the Outback. With some highly refined and visually enchanting stunts and moments that will take horse play and cattle mustering to a new level…don't miss it.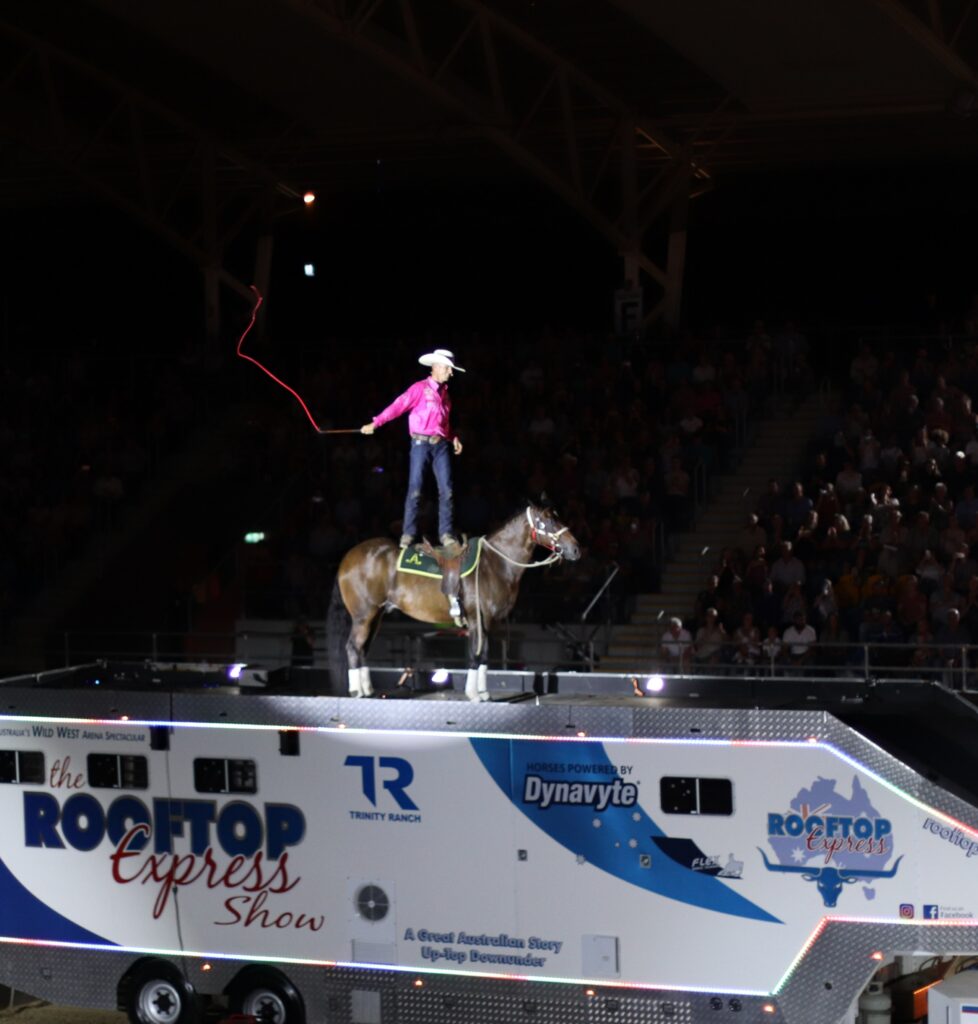 The show is a first class arena spectacular that features world first stunts, true blue Australian comedy and awe-inspiring horsemanship. Its loveable bush characters and amusing storyline encourages crowd participation and family fun.
The show will gallop in to the Tara arena on Saturday the 30th of July. The Rooftop Express Show is the perfect show for anyone who has ever wanted to put on a cowboy hat! The Rooftop team saddle up with an all star line up of horses, dogs, cattle and their unmistakably blue IVECO trucks.
Dave Manchon's exciting style of arena show's are recognized as providing some of the most talked about and exciting entertainment moments working today. With headline performances across Australia David enjoys a list of world first stunts in his holster. Dave and his team have credits working in the film and television industry alongside their livestock as well as training and riding some of the top money earning performance horses in Australia.
The Rooftop Show pays homage to our primary industries and shows how the bush will continue to prosper in today's modern Australia.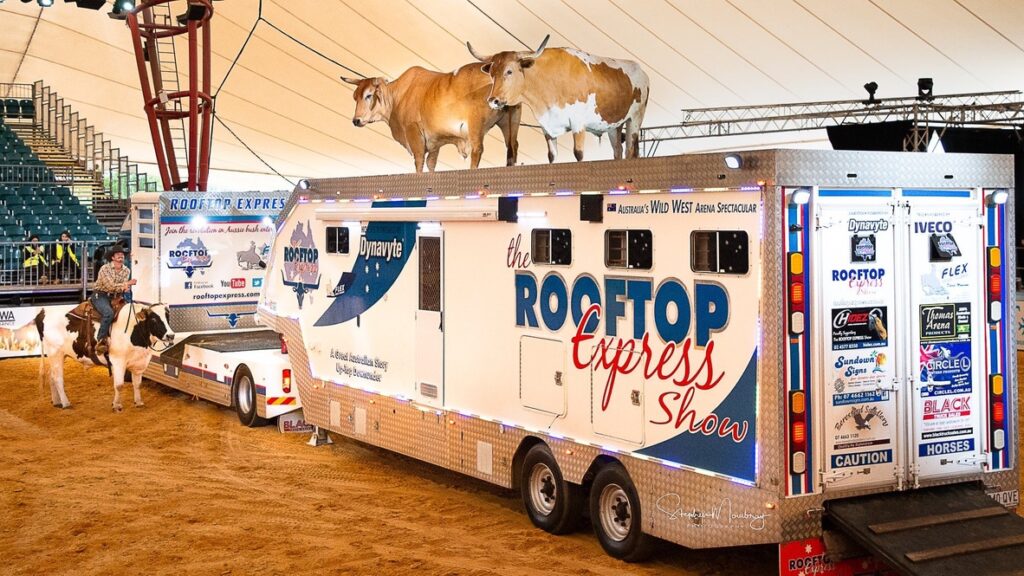 Also appearing Saturday night 30 July at Tara Festival are The Wolfe Brothers, James Johnston and Dee Jaye Bux!