FESTIVAL TENT & TICKET PACKAGE!
New to the festival in 2019 is Tent City!
Here you can book tents, all set up onsite at the festival grounds.  These roomy two person tents, are ready to go when you arrive, with stretcher beds, foam mattresses, an LED lantern, two chairs, one table, and two sleeping bag and pillow combinations. Toilets and showers provided.
Pay only $220 per person for 3 days/nights with a fully set up tent & bedding package and full festival entry (twin share).  Tents are available the nights Friday, Saturday and Sunday during the Festival.
That's $550 value for only $440 for 2 people with this first year discount special offer. Book Now in the Festival Box Office – click BOOK CAMPING HERE below!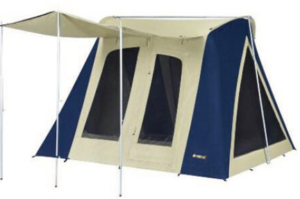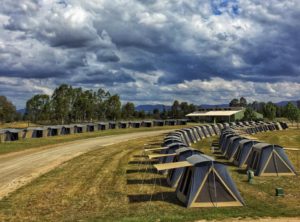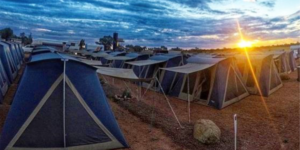 CAMPING / CARAVAN UNPOWERED SITES
Camping onsite is all part of the fun of the Camels + Culture + Camping festival experience!
CAMPING DATES
Onsite camping opens 8am Wednesday 31 July and closes Monday 5 August 2019.
CAMPING FEE
$30 per site (same price if you stay 1 night or 5 nights). Camping open: 8am Wednesday 31 July to Monday 5 August 2019.
ABOUT PRE-BOOKING A SITE
Paying for a camping site when you buy your festival ticket guarantees you room within the festival camping area. IMPORTANT: Pre-paying for your camping DOES NOT reserve you a particular camping site number or location. Your  site location will be allocated to you as you arrive at the entry gates (with the exception of GROUP CAMPING).
GROUP CAMPING:
Groups of 4 campsites or more may contact us to reserve site location. This can be done by contacting Linda in advance on camping.tarafestival@gmail.com 
DISABILITY SITES
Limited wheelchair/disabled access camping is available close to the festival entry.  Please contact Linda well in advance to reserve one of these sites on camping.tarafestival@gmail.com
AMENITIES
We have toilet and shower facilities available for festival campers, located across the camping areas.
POWER
The sites at the Festival are not powered sites. Generators are permitted from 7am to 8pm.
WATER ACCESS
There are water taps located around the camp grounds, with potable water available for festival campers to refill from.  No hooking up is possible.
ON ARRIVAL
If arriving between 8am to 6pm Wednesday to Friday, you will be met at the Entry Gate by our lovely volunteers and they will show you to your sites.  If arriving after these times, it's important to please read the notice board at the gate house to see where to set up your camp.  If you have pre-booked a particular site location this will be marked for you on the notice board. No arrivals after 9pm.
CAMP FIRES
Camp fires are permitted in self contained fire containers in all camping areas to keep you warm. It can get cold at night so bring along a few extra blankets also!  
Firewood will be available for purchase onsite.
DUMP POINTS
There is an RV dump point at the Tara Lagoon Parklands, right next door to the festival grounds.  Due to the large number of people using this dump point during the festival we ask that you please make use of a dump point before arriving in Tara.
PETS
Small pets on a leash are permitted in camping grounds, but not in the festival site.  Unless your pet happens to be a camel, it's really important you keep them well away from the racetrack - it's for the safety of our camels, jockeys and your pets too.
Other Camping Options
Tara Caravan Park, Milne Street Tara. Mob: 0437 932 192 or Mob: 0455 211 173 E: margieread@outlook.com

Tara Lagoon Parklands, adjacent to the Tara Lagoon and next door to the Festival at the Showgrounds. Camping and caravans welcome. Showers, toilets, BBQs. Terms & Conditions: 1st night - $5, 2nd & 3rd night free, 4th - 14th night cost of the local Caravan Park. Dogs welcome (must be leashed).
If camping is not your cup of tea, there are other options available.  Note: Accommodation in Tara does book out well in advance of the event, so if you have difficulty finding a bed in Tara, scroll further down this page to find information about accommodation in our neighbouring towns.
Accommodation in Tara
Tara Hotel Motel, Baddley's Lane Tara Ph: (07) 4665 3410
Commercial Hotel, 45 Day Street Tara Ph: (07) 4665 3214
Tara Spa Apartments, 18 Milne Street Tara Ph: (07) 4669 4001 Mob: 0429 496 257  www.taraspaapartments.com.au *Pet friendly.
Accommodation in Surrounding Towns
Chinchilla
69.6km, 1hr 10mins from Tara
View Map here
For accommodation, info click here
Dalby
89.3km, 1hr 5mins from Tara
View Map here
For accomodation info click here
Meandarra
Sara Street Motel
Caravan Park and Campgrounds by Brigalow Creek
Moonie
74.8km, 1hr from Tara
Moonie Crossroads Motel
Ph: (07) 4665 0200
Moonie Crossroads Motel
Ph: (07) 4665 0200